School Uniform Policy
At Weeth, all pupils are expected to wear the following uniform and will be encouraged to take pride in their appearance.
School Uniform
White shirt or polo shirt with collar
Plain navy sweatshirt, knitted jumper or cardigan with school logo
Block or grey trousers, shorts or skirt
Winter dress – grey
Summer dress – blue check
Plain white/grey/dark socks or tights
Plain black shoes (no heels)
Our Prefects in Year 6 are given the opportunity to wear a Weeth school tie with their uniform.
Whilst we do encourage the wearing of uniform with the school logo, we do not insist on this. Unbranded uniform in the correct colours are permitted. Second hand uniform is available for a small donation in school reception area.
We understand that all families circumstances are different and will always offer any support or help where we can.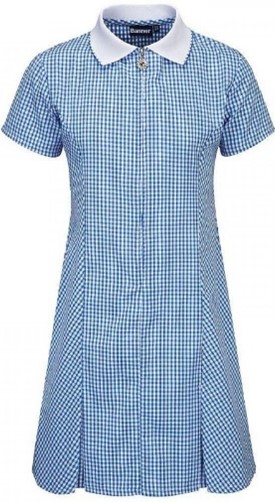 PE Kits
On PE days, children are asked to wear their PE kits to school.
Winter
Yellow t-shirt (with school jumper if required)
Black PE shorts, joggers or skirt
Plimsolls or trainers
Summer
Yellow t-shirt
Black PE shorts or skirt
Plimsolls or trainers
Yellow baseball cap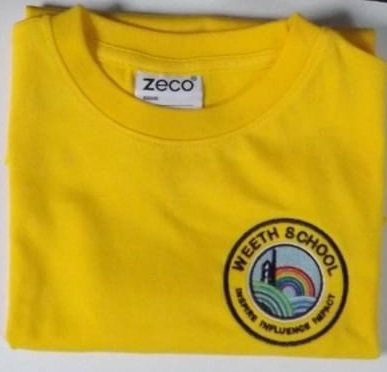 Note
Sweatshirts and PE t-shirts can be bought from the school office.
All items of clothing must be clearly marked with your child's name.
No jewellery should be worn except a watch or one pair of small stud earrings. These should be removed for swimming and PE.
No nail varnish should be worn.