Writing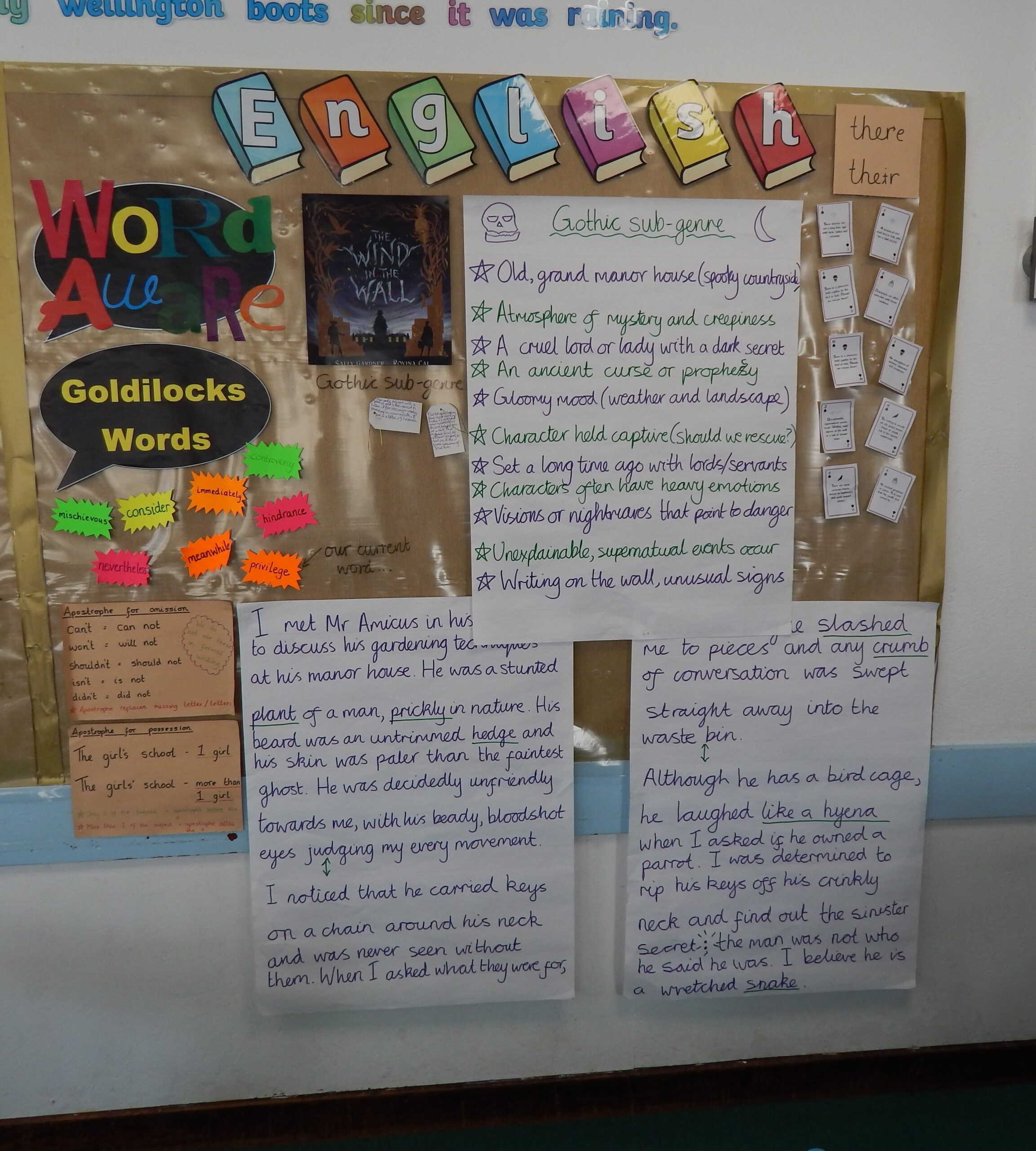 Authors who made a difference: "You can make anything by writing." (C.S. Lewis)
Intent
Weeth believes that writing is a key skill for life both inside and out of education and that is why it features across all the subjects taught across our school. Our aim is to provide children with key transferrable writing skills to build on year on year, that can be used throughout each phase of their education and prepare them for secondary school.
We believe that all pupils should be able to confidently communicate their knowledge, ideas and emotions through their writing. We want pupils to acquire a wide vocabulary, a solid understanding of grammar and be able to spell new words by effectively applying the spelling patterns and rules they learn throughout their time in primary school. We want them to write clearly, accurately, coherently, and creatively, adapting their language and style for a range of meaningful contexts, purposes and audiences.
Books are the catalyst for our curriculum and provide the spark of inspiration for further writing. By placing books at the core of our curriculum, we ensure that children are exposed to high quality texts that model excellent writing practises across a broad range of genres. Many of these feature aspects of SEL (Social and emotional learning) which drives our curriculum. Our chosen approach ensures that objectives for reading and writing, including those for grammar can have purpose. Writing opportunities are purposeful.
Our aim is for all learners to achieve their full potential in writing and we are committed to providing the scaffolds and challenge needed in order for our children to achieve this.
Implementation
At Weeth, we teach English by following the Literary Curriculum (Literacy Tree). The Literary Curriculum from the Literacy Tree is a complete, thematic approach to the teaching of primary English that places children's literature at its core.
As a whole-school approach, children explore over 90 literary texts and experience a wide variety of unique significant authors in their English lessons as they move through the school. This is in addition to the wealth of books they will encounter through reading sessions and story time.
Texts are always selected for their quality and significance. There is a wide variety including classics, award-winning texts, and celebrated and significant authors. The range includes novels, novellas, picture books, narrative poems, play scripts and narrative non-fiction.
The Literacy Tree Curriculum approach provides complete coverage of all National Curriculum expectations for writing composition, reading comprehension, grammar, punctuation and vocabulary. All plans include engaging starting points to generate interest, engage and activate inference. These link to the books' themes and employ elements of dramatic conventions, which are maintained and addressed across the sequence.
Plans include explicit grammar objectives so that the grammar skills for writing are seen in context and can be applied within writing. These are taught 'discretely' yet creatively, and are still embedded firmly within the context of the book.
Built into the plans are a variety of shorter and longer writing opportunities that are purposeful and pertinent to particular points of text. Children are encouraged to write in role, with bias and for a distinct audience, rather than writing in one fixed genre for the whole planning sequence.
Collectively the sequences help children build a literary repertoire; develop a knowledge of significant authors and prepares them for the subject content of critical reading at Key stage 3.
At our school, the Literacy Tree texts are mapped out across each year to ensure progression and National Curriculum coverage across all year groups. Children will experience aspects of the National Curriculum on multiple occasions and will write for a range of audiences and purposes, embedding knowledge and skills by over-learning.
A high standard of joined handwriting is modelled across school and children are encouraged to imitate this. Handwriting is taught and practised regularly in separate books but is expected to be evidenced throughout all work produced. We use the Nelson Handwriting scheme to support our lessons. Spelling is taught using the Read, Write, Inc Spelling scheme.
Writing Overview