Reading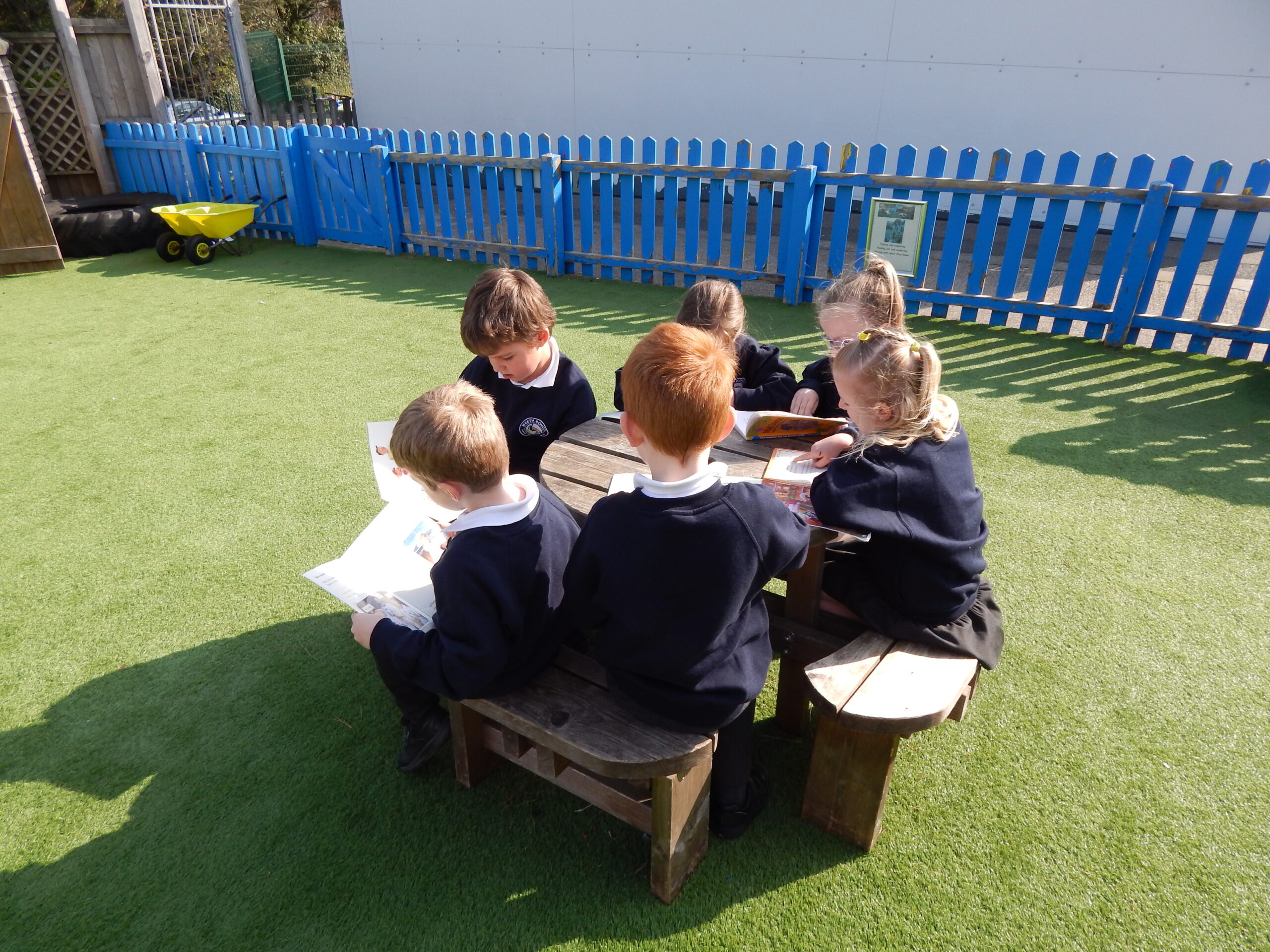 Authors who made a difference: "It matters not what someone is born, but what they grow to be." (J.K. Rowling)
Intent
Our aim at Weeth School is to ignite a passion for and a pleasure in reading, encouraging every pupil to read a broad range of books on a regular basis. The skill of reading is fundamental to all aspects of learning and the curriculum as a whole, therefore it is essential that children learn to read at the earliest stage possible.
Our curriculum is delivered through synthetic phonics (Read, Write, Inc in Foundation Stage and Key Stage 1), a linked approach to shared and guided reading, home reading, reading across the curriculum, regular opportunities for independent reading and hearing quality texts read aloud every day. All of these are essential components as they offer the range of opportunities needed to develop fluent, enthusiastic and critical readers.
We believe that exposure to high-quality children's literature within the primary school setting is vital as a rich context for learning; not only within English as a subject but to support building a reading culture throughout the school. We use high quality, carefully chosen books that are implicitly interwoven into our curriculum to expose our children to various genres and famous authors. We are committed to promoting a love for reading and not only giving children opportunities to read in English lessons, but in the wider curriculum too.
Implementation
Through the delivery of our reading curriculum we ensure a consistent and robust teaching and learning of early reading and phonics in Foundation Stage and Key Stage 1, so that pupils are able to read with increased speed and fluency and access the wider curriculum. We follow the Read, Write, Inc scheme and children are provided with books that match and support their phonics development and ability. (See the Read, Write, Inc. phonics intent and implementation for more information.)
During Key Stage 1, children move from the decoding stage of reading to comprehension. As they progress through the key stage, children begin taking part in whole class guided reading sessions. We use VIPERs to focus on the skills of Vocabulary, Inference, Prediction, Explanation, Retrieval and Summarising.
In Key Stage 2, whole class shared reading is used throughout the school to enable all children to share high quality texts and develop skills in reading comprehension and fluency. All classes follow a structured 5-day approach to reading activities.
All sessions are interactive and teachers facilitate speaking and listening opportunities, with children working hard individually. High quality texts and passages are chosen, appropriate to the expectations of the year group or ability of children, and teachers use this to model the application of the agreed reading skills. Children are taught to identify words/phrases they don't understand and strategies to find their meaning. Children are taught to relate the text to themselves, previous reading experiences and the world around them. Lessons are carefully, planned, differentiated and scaffolded to ensure SEN pupils can access and complete the task. In some cases, bespoke texts may be used.
In addition, reading skills are continually developed through the wider curriculum, and through our English scheme (Literacy Tree).
At Weeth we believe that regular reading at home is an important tool in developing reading skills. A wide range of levelled titles, using Accelerated Reader and MyOn, are used for home-reading to ensure that children experience a wide breadth of offline and online reading opportunities across different genres. We encourage children to work through a wide variety of books at their own pace, and teachers monitor their progress using Accelerated Reader, ensuring that a range of titles have been explored and understood
Reading Overview